How to Find a Great Hair Salon Near You
Finding a Black Hair Salon You Can Trust
We've all felt the anxiety and panic of booking with an unfamiliar hair salon or barbershop.  You don't want to end up with the worst haircut ever or a hair color disaster.  Finding a new hair stylist or barber can be a frustrating experience.  If you've ever relocated to a new city, or been out of town and needed a stylist or barber, you know what we mean. How can you find a salon or shop you can trust with your tresses? Here's 3 tips to help you find a licensed Black hair stylist  or barber on the go.
3 Tips to Find a Great Black Hair Salon or Barbershop
1.  Ask for referrals from hair salon clients
A talented salon profesional has the best advertising–their existing clients.
If you notice a great hair cut, color or hairstyle on someone, compliment the person and ask for a referral.
Why not get styled by someone whose work you already admire. Asking "who did your hair?" can land you in the right chair.
2.  Search social media to find ethnic stylists
Many happy clients post selfies and shout out their favorite hairstylist.  You can view their work and decide if they can provide the hairstyle or haircut you want to achieve.
Facebook, Instagram, and Twitter are all popular social media sources to search for a Black hair stylist or barber. You can use hashtag searches (try #bestdooz) to find a hair braider, tight fade barber, colorist, custom design, loctician or natural hair stylist near you.
But, even the most captivating posts shared by your friends on Facebook can go unnoticed in a fast-moving newsfeed. The only problem is by the time you realize you need to connect with the stylist in that post, their link and post are buried and gone.
3. Find a beauty salon or barber in the major search engines
People search the internet on their mobile device to find everything these days including a quality stylist or barber.  Our hair salon finder features great hair stylists and barbers nationwide.  Search for a Black hair stylist near you.  Pay close attention to the search results with photos of their hairstyles and reviews from happy clients.
Find Black Hair Stylists and Barbers near You
Several years ago, Lori Fisher found herself in need of a new look and professional help. Her hair was dull, and damaged from years of heat and overprocessing.   She realized she really needed a licensed cosmetologist that specialized in Black hair styles and could restore her damaged hair to healthy hair.
"I had fallen OUT of love with my hair," she confided.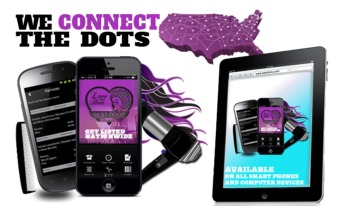 She was able to finally find a great stylist and fall in love with her hair again. She told everyone how her hairstylist made her love her hair again.
Lori always had an entrepreneurial spirit and she found other women loved to share their BestDooz too. Thus BestDooz.com was born. BestDooz.com is a website and mobile app that connects you with local Black hair stylists, barbers and salons.
BestDooz.com is a website and mobile app that brings together the top sources for ethnic hair, natural hair and beauty. The site features a nationwide salon directory of licensed hairstylists, barbers and makeup artists. BestDooz.com is all about loving your hair…however you choose to wear it!
@2017 Success Pro Publications LLC Find-a-Black-Salon.com
---